Patchouli & Walnut Anti-Ageing
Hydrating Essentials
A unique Ayurvedic serum made using traditional floral and herbal extracts. Enriched with natural extracts of Patchouli and Walnuts, the serum is designed to delay the onset of ageing. Effective on fine lines and wrinkles.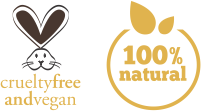 Ideally to be applied after moisturizing the skin with our Classic Rose & Pomegranate Moisturizer. Dot the serum over the face and neck and gently massage.
Caution
Store in a cool dry place. Keep away from direct sunlight. For external use only.
CAUTION: Some people can be allergic to the use of natural products. Patch test on inner side of the elbow and keep it for thirty minutes and observe for 24 hours. Discontinue if irritation occurs.
₹1,499.00
Net Content : 30g
Add to Wishlist